My broad areas of interest are: (1) social cognition, specifically (a) conceptualization of social categories and (b) effects of alcohol on social judgments; and (2) cross-cultural research, particularly explicit and implicit ethnic attitudes.

In the conceptualization of social categories line of research, I explore the effects of within-group variability on person perception, implicit and explicit ethnic prejudice and stereotyping, and perceptions of attractiveness. Recently, I started investigating the link between alcohol-related cues and racial biases; this research is supported by ABMRF/The Foundation for Alcohol Research (2011-2013). For details, please see:
http://www.abmrf.org/grant_project_profiles.asp

In my cross-cultural line of research, I address these effects internationally, examining the moderating role of socio-cultural context. Many of my research projects address applied issues as well (e.g., the reduction of prejudice).

I will be accepting graduate students for FALL 2016 admissions.
Primary Interests:
Applied Social Psychology
Attitudes and Beliefs
Culture and Ethnicity
Intergroup Relations
Person Perception
Prejudice and Stereotyping
Social Cognition
Research Group or Laboratory:
Social Cognition and Behavior Laboratory
Note from the Network: The holder of this profile has certified having all necessary rights, licenses, and authorization to post the files listed below. Visitors are welcome to copy or use any files for noncommercial or journalistic purposes provided they credit the profile holder and cite this page as the source.
Image Gallery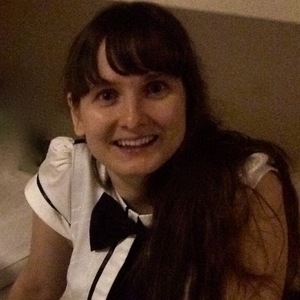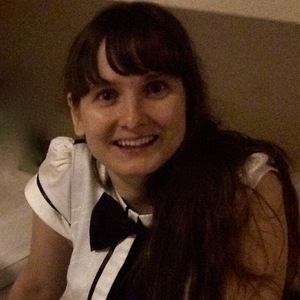 Journal Articles:
Other Publications:
Stepanova, E., Strube, M., Yablonsky, G., Pehrson, K., & Shuman, S. (2008). Studying explicit and implicit ethnic attitudes and ethnic categorization effects in the Russian Federation [Abstract]. International Journal of Psychology, 43, p. 810.
Stepanova E. V. (2013). Cross-ethnicity effect (Face recognition). In K. Keith (Ed.) The Encyclopedia of Cross-Cultural Psychology. (pp. 286-288). Wiley-Blackwell.
Stepanova, E. V. & Hagiwara, N. (in press). Category-Based and Feature-Based Bias: Measurement and Application. In M. Casas, L. Suzuki, C. Alexander, and M. Jackson (Eds.) Handbook of Multicultural Counseling (4th Edition).
Elena V. Stepanova
Department of Psychology
Owings-McQuagge Hall
118 College Drive, #5025
Hattiesburg, Mississippi 39406
United States